Comfort for Your Horse
Take advantage of one of our MD Barnmaster 12X12 stalls, grooming stall, or wash stall with cold and hot water available.
Relaxation for you and your horse
The Barn
A raised center aisle to allow for maximum natural light as you enter the barn keeping in light and inviting in all weather. Both a 12X8 grooming stall and 12X8 wash stall are available for your use providing both hot and cold water to make bathing more pleasant for everyone.
The floor of the barn is made of rubber pavers to prevent slippage and allow your horse to confidently walk into our barn with you. Additionally, the rubber floor softens the typical echoes of many cement aisles allowing for quieter conversation and a generally more relaxed atmosphere.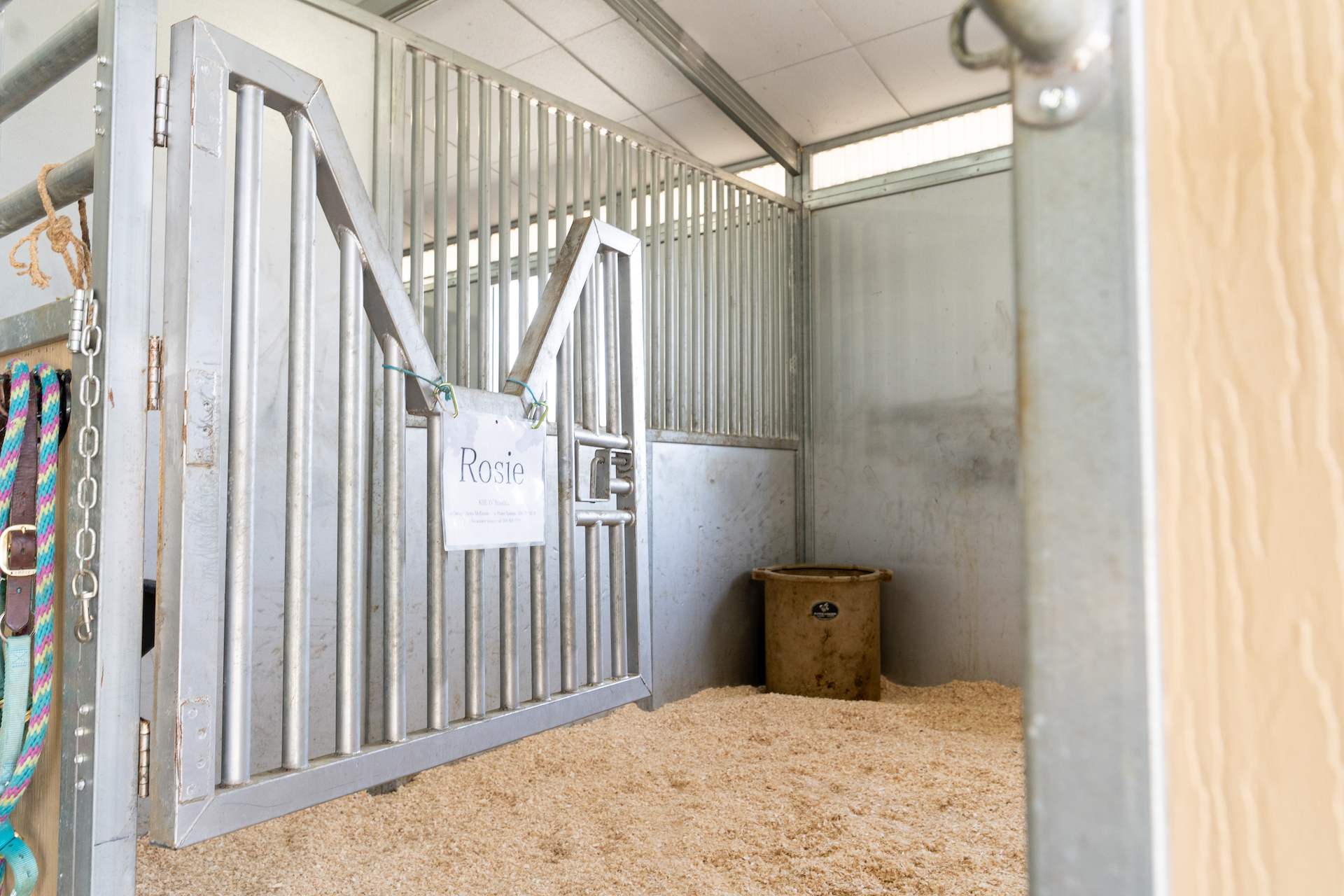 Stalls
Chew proof and kick proof 12X12 stalls with rubber matts, wood shavings, big outdoor windows, vertical bars between stalls, and built-in stall guards with the option of sliding doors gives your horse the best place to relax. Our stalls are built to allow for positive interactions between horses while keeping them safe from grumpy neighbors.
With windows on the back and stall guards in the aisle our facility also allows safe stabling without the feeling of being boxed in. Lots of sunshine, plenty of airflow, and a soft place to lay down will keep your horse as happy as you while visiting us. Haul-In Fees
$25 per horse per day
$200/month for unlimited, scheduled access Boarding
$600/month for main barn full care
$350/month for pasture board Stall Rental (Indoor)
$40/Daytime Stall Rental (any day), 7am to 5pm
$60/Nighttime stall rental (includes the following day), 5pm to 5pm Paddock/Round Pen (Outdoor)
$25/day (No Nighttime Rentals)