Our Diverse Expertise
With the good-time trail rider, expert trainer, and veterinarian we have on staff, we are able to meet your equestrian needs.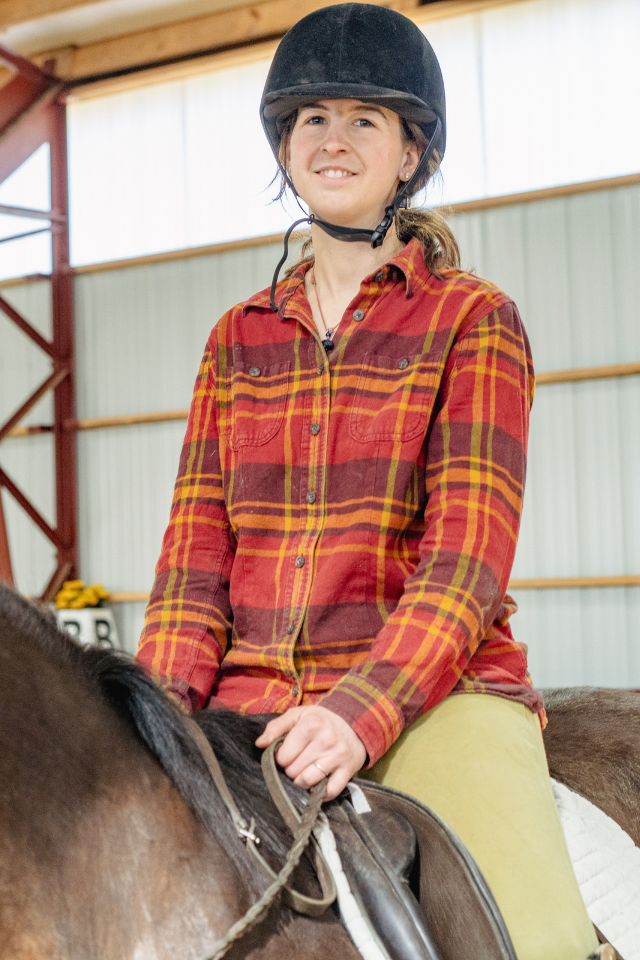 Nicole Kelleher, DVM, CVA, VSMT
Owner & Equine Veterinarian
Nicole graduated from The Ohio State University College of Veterinary Medicine in 2014. Since then she has continued to further her education by becoming a Certified Veterinary Acupuncturist graduating from the Chi Institute in 2017. She then attended the Healing Oasis school to graduate with her degree in Veterinary Spinal Manipulative Therapy (VSMT) in 2021. Dr. Kelleher regularly sees clients utilizing Shenanigans Stables to perform lameness evaluations and treat patients with both acupuncture and VSMT allowing for an integrative approach to the equine athlete.
Patrick Kelleher
Owner
Patrick Kelleher is our operations manager and co-owner of the stables with his wife, Dr. Nicole Kelleher. Previous to his career managing an equine facility, Patrick owned/operated a microbrewery in Columbus, Ohio from 2010 to 2013. Moving to Indiana to follow Dr. Kelleher's veterinary career, he then opened a miniature wargaming store in Greensburg, Indiana in 2014. Moving again in 2016 to keep up with his wife, and get back to Ohio again, Patrick enjoyed being a stay-at-home Dad until they decided to purchase the Carrollton Animal Hospital in 2017, which he helps manage to this day.
Outside of work he has 4 children; a 10-year-old named James, a 6-year-old named Sean, a 4-year-old named Eibhlin, and a 2-year-old toddler Ciara. They all live on a farm with 3 horses, a pony, a miniature donkey, 12 chickens, 10 guinea fowl, and 5 cats, and his hunting buddy, a springer spaniel named Sorscha. In what little spare time he has, Patrick enjoys hunting, gardening, board games, and good beer.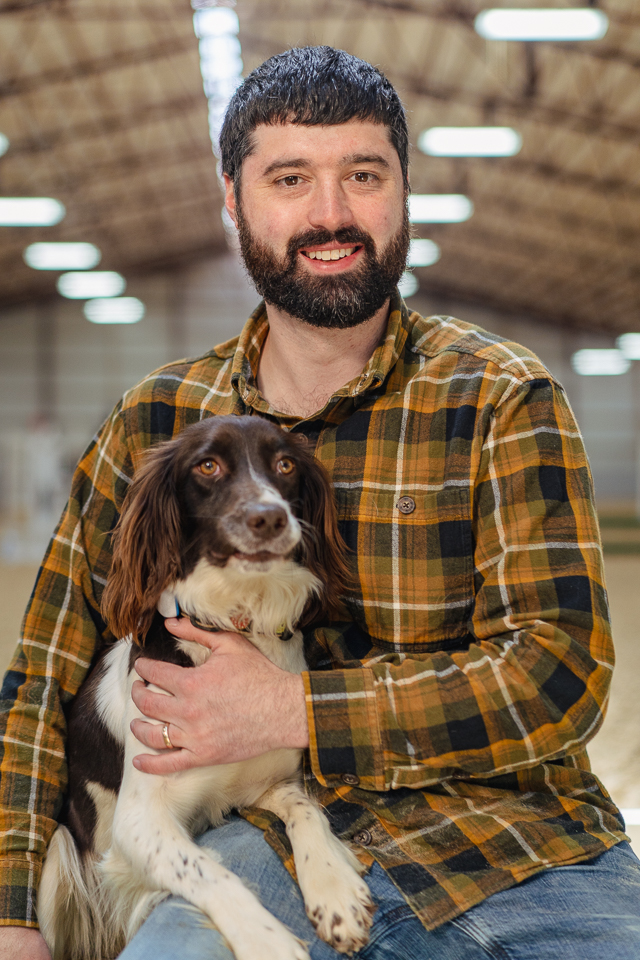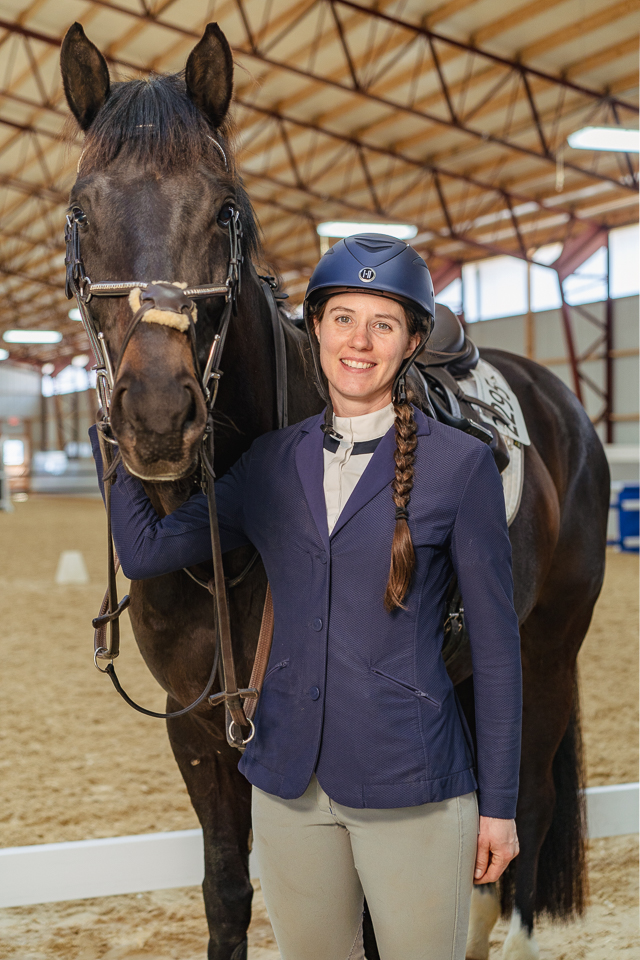 Laura Ann Kosiorek-Smith
Barn Manager & Event Coordinator
Laura has been a professional in the sport since 2012 and has mainly focused on developing young horses for sport, breed inspections, and performance testing. She has competed through training level eventing, third level dressage, 1.15 meter jumpers, and 2'6 hunters. Laura also works closely with breeders to prep young sport horses for breed inspections, stallion testing, mare performance tests, and shows. She has attended and competed at the East Coast Championships and Dressage at Devon with great success and national titles.
Laura has a USDF Bronze Medal in addition to career highlights including USEA AECs Beginner Novice Reserve Champion, USEA FEH East Coast Champion Four Year Old, USDF All Breeds Award recipient for The Jockey Club, CWHBA, and TANA, USDF Rider Performance Awards at Training, First, and Second level, in addition to countless ribbons from venues such as World Equestrian Center, Dressage at Devon, and Tryon International Equestrian Center just to name a few.

Carlee Smith
Equine Operations Manager
Carlee is our farm hand. Her duties include caring for the horses, maintaining general upkeep of our stables and setting up our shows. She works with all of our horses, ensuring that all their needs are met to the fullest.

Growing up, Carlee participate in 4-H showing horses and goats. She also was a member of her high school's Future Farmers of America program. In addition, Carlee has been a horse owner and worked on several farms.